Customer survey 2023
Here we compile your answers and also our answers to your questions.
Every year we send out a customer survey where we ask questions about what is important to you, what difficulties you have and what you think of us as a supplier. 2023 was no exception!
Thank you for participating, your commitment is what helps us develop. We look forward to a new year with new challenges and solutions!

How long have you been a customer of MPE?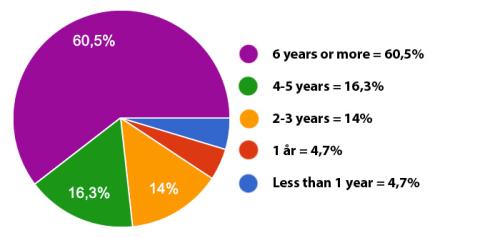 What do you think of MPE's courses?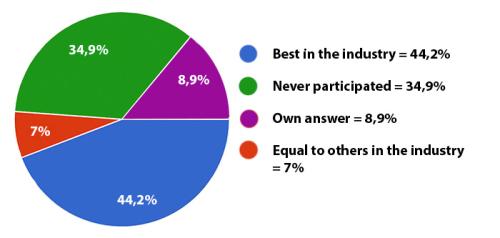 How knowledgeable do you think MPE's staff are?
(1 not knowledgeable at all - 5 very knowledgeable)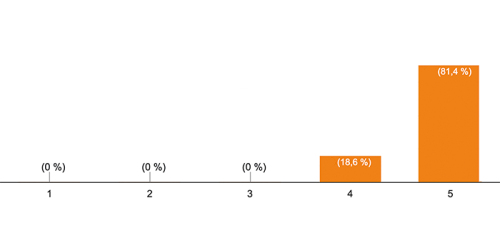 How well do you think MPE's deliveries work?
(1 very bad - 5 very good)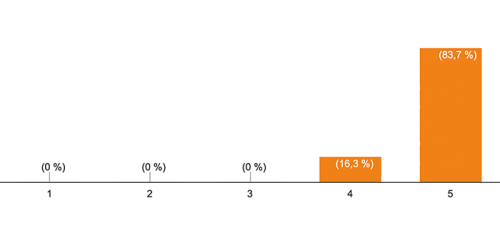 If MPE were to offer web-based courses/seminars, which of these would interest you?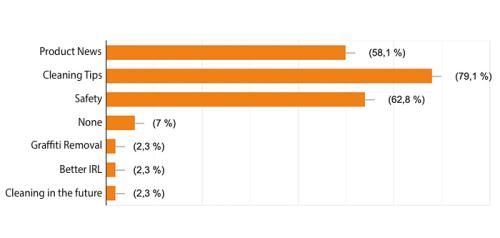 How often do you visit MPE's social media?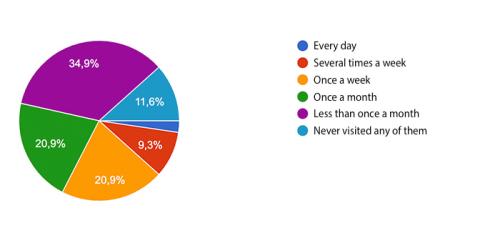 For what purpose do you visit mpei.se?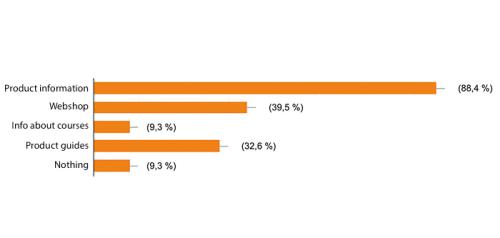 How good do you think our website is?
(1 not good at all - 5 very good)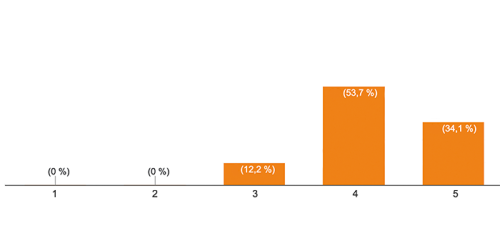 Do you have a login to MPE's website/webshop?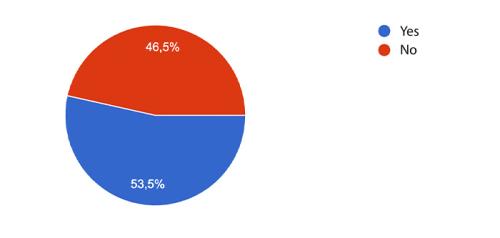 What an increase! Last year, only 23.9% had a login.

As logged in, you immediately see your prices on all our products and can directly place orders.
What do you think of the MPE App?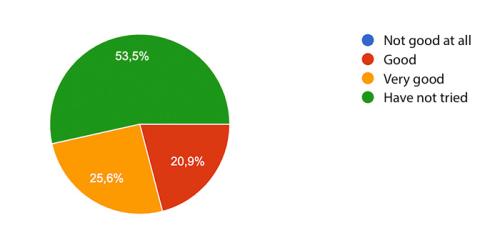 Our App is available for IOS and Android and languages Swedish, English and German.
What do you think is most important when choosing a supplier?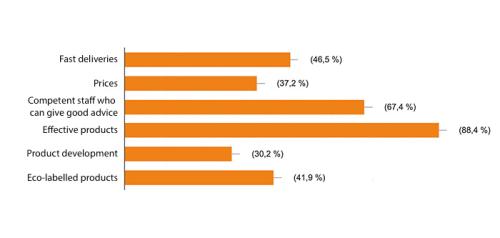 Your answers 2022:
Fast deliveries - 63%
Prices - 34,8%
Competent staff - 73,9%
Effective products - 80,4%
Product development - 45,7%
Eco-labelled products - 41,3%
How important is the price of the products when choosing a supplier?
(1 not at all important - 5 very important)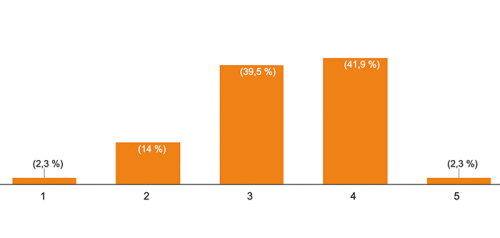 How important is practical experience with your supplier?
(1 not at all important - 5 very important)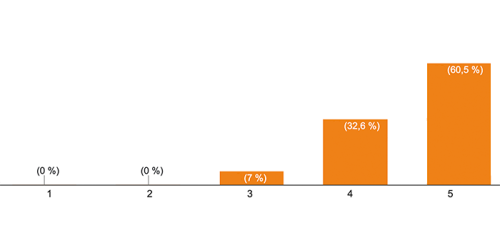 How important is it with eco-labelled products?
(1 not at all important - 5 very important)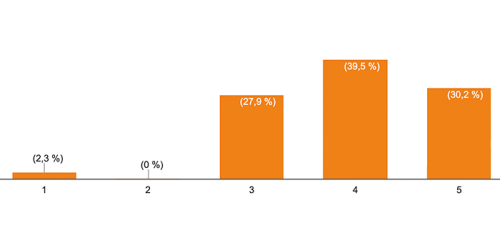 What challenges are there in your areas where you want to see more effective cleaning chemicals?
Ymer is missing / graffiti remover for plexiglass
OFF Ymer is finally back in our assortment!
Eco-labelled products will probably become more important over time
We believe that you are absolutely right - that is why we are constantly working to develop existing products and produce new products that are kinder to the environment. We gather our eco-labelled products in the GreenLine series - the products are labeled with Good Environmental Choice, the Swan or listed in the Swan's house product portal. Read everything about GreenLine here! We also have many products that are A-classed by the Swedish Transport Administration and meet the requirements for BASTA.
Products that are more effective for graffiti that has been sitting for a long time and that are difficult to clean, as well as products that can clean marble effectively
For these jobs, sharp products are required, preferably one in gel form to be able to provide a longer duration of action. Our recommendation is the new MPE Graffiti Remover Power Gel or OFF Loke Power.
Ingrained fat, oil
In our product series SPS, we collect products for special jobs like these. For ingrained grease and oil, we recommend SPS Brage, SPS Låga or SPS Hera.
Porous surfaces in cold weather
As for graffiti removal in colder weather, MPE Graffiti Remover Power Gel or OFF Loke Power are recommended, both are gel products.
Marble/plaster where Tectyl has been used.
For this we have two products that can be used: OFF Bure or SPS Loke.
Cleaning of various stone products. Like marble slabs etc. Complete solution with cleaning and finishing. Everything from window sills to stairwell floors etc.
For cleaning we have SPS Freja or SPS Hel, as finishing treatment BCS Dafne can be used.
Limescale remover
SPS Hel is a valued product specifically for limescale removal.
Very old properties (Sala silver mine)
Graffiti removal: OFF Graffiti Remover Eco Gel
Cleaning/washing: BCS Amor
Cold weather, yellow brick
We have some products that work for these jobs:
Graffiti removal: SPS Hektor, SPS Loke and MPE Graffiti Remover Power Gel
Shadow removal: OFF Munin and SPS Hektor
Cleanup of graffiti shadows on tiles where the ink has gone deep, TYR exists but maybe develop something that flows into the deep even easier..
For this type of job we would use the thinner OFF Tor or the thicker OFF Tor Tixo.
Absorbent concrete surface
Here it is better to use thick liquid products.
Graffiti removal: MPE Graffiti Remover Power Gel or OFF Loke Power
Shadow removal: OFF Tor Tixo or OFF Munin
Surfaces with a lot of pores, scribbled with a felt-tip pen.
Graffiti removal: MPE Graffiti Remover Power or MPE Graffiti Remover Power Gel
Shadow removal: OFF Tor Tixo or OFF Tyr Tixo
More products aimed at the cleaning industry
In the SPS series, we have some products for just this:
SPS Hel - Lime cleaning
SPS Delling - Rough cleaning and nicotine
Fresh Air - Odor removal
MPE Glasrent - Window washing and cleaning of stainless steel